Which Has Greater Odds: $4,000 Palladium Or Platinum Swap By Automakers?
With smashing the $3,000-an-ounce barrier last week, forecasts are calling for $4,000 record highs by September for the autocatalyst metal that's in dire short supply.
As probable as that may be in the next four months, there's something else that might deprive palladium of the oxygen it needs to continue rallying: substitution by the cheaper , trading north of just $1,200 an ounce.
Right after palladium took out the $3,000 target, Commerzbank's top precious metals analyst Carsten Fritsch said it was unlikely to hold that level for long.
Somewhat validating his call, the has traded between $2,941 and $2,979 since hitting the all-time peak of nearly $3,012 on Apr. 30. Yet, anyone who traded or followed palladium will know that a $40 trading range is nothing for the autocatalyst metal. On top of that, there's barely been more than a day of trading since that record high.  
But Fritsch also predicted that automakers who have exclusively used palladium for years as the catalyst and purifying agent for gasoline-driven engines will find greater motivation at these prices to switch to platinum, which has typically been doing the same job for diesel engines.
These Prices Could Provide Strong Motivation For Substitution
Palladium, of course, has certain qualities that make it the metal of choice for emissions-refining and performance-boosting in gasoline cars.
While it would involve such carmakers considerable factory-level modification and higher costs to get the same results from platinum, they might go that way if palladium continues rallying, to say $5,000 an ounce in the coming years, and remains chronically in short supply.
Said Fritsch: "At this (price) level, more and more car manufacturers will think about substitution."
And, what do price forecasts themselves say?
Investing.com's Daily Technical Outlook, which rates spot palladium a "Strong Buy," sees a top-end Fibonacci resistance of $3,031 in the near term.
But price calls independently gathered by longforecast.com are much higher, with a May peak of $3,321, and a 2021 apex of $4,113 in September.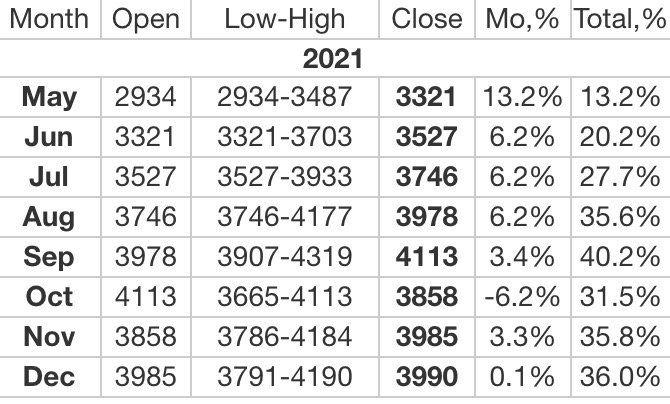 All tables courtesy of longforecast.com
For 2022, the high is $4,867, and for 2023, it is $6,173.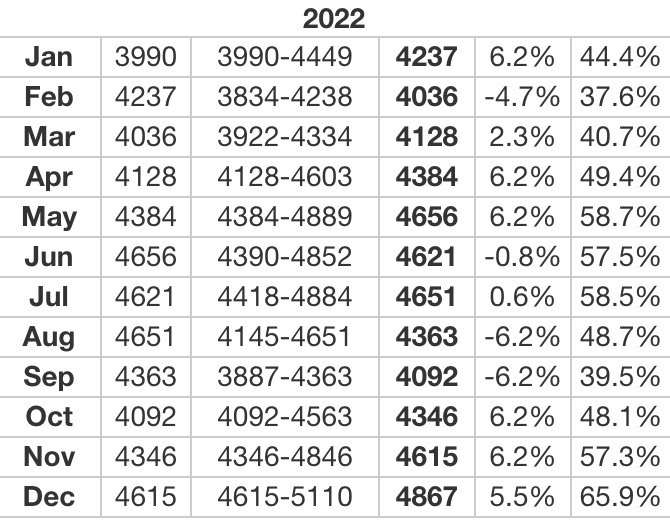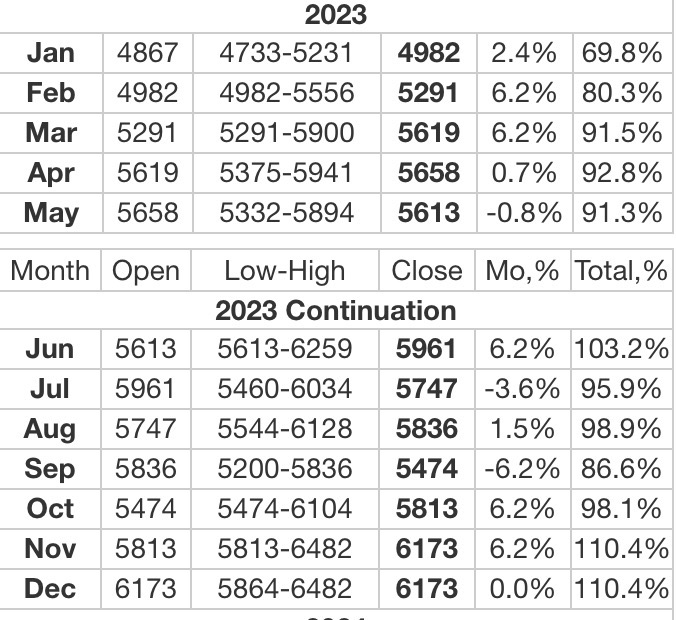 Sunil Kumar Dixit, forecaster at S.K. Dixit Charting in Kolkata, India, says have an immediate upside target of $3,127, given the 123.6% Fibonacci extension on the move from a February 2020 high of $2789 to March 2021 low of $1,355.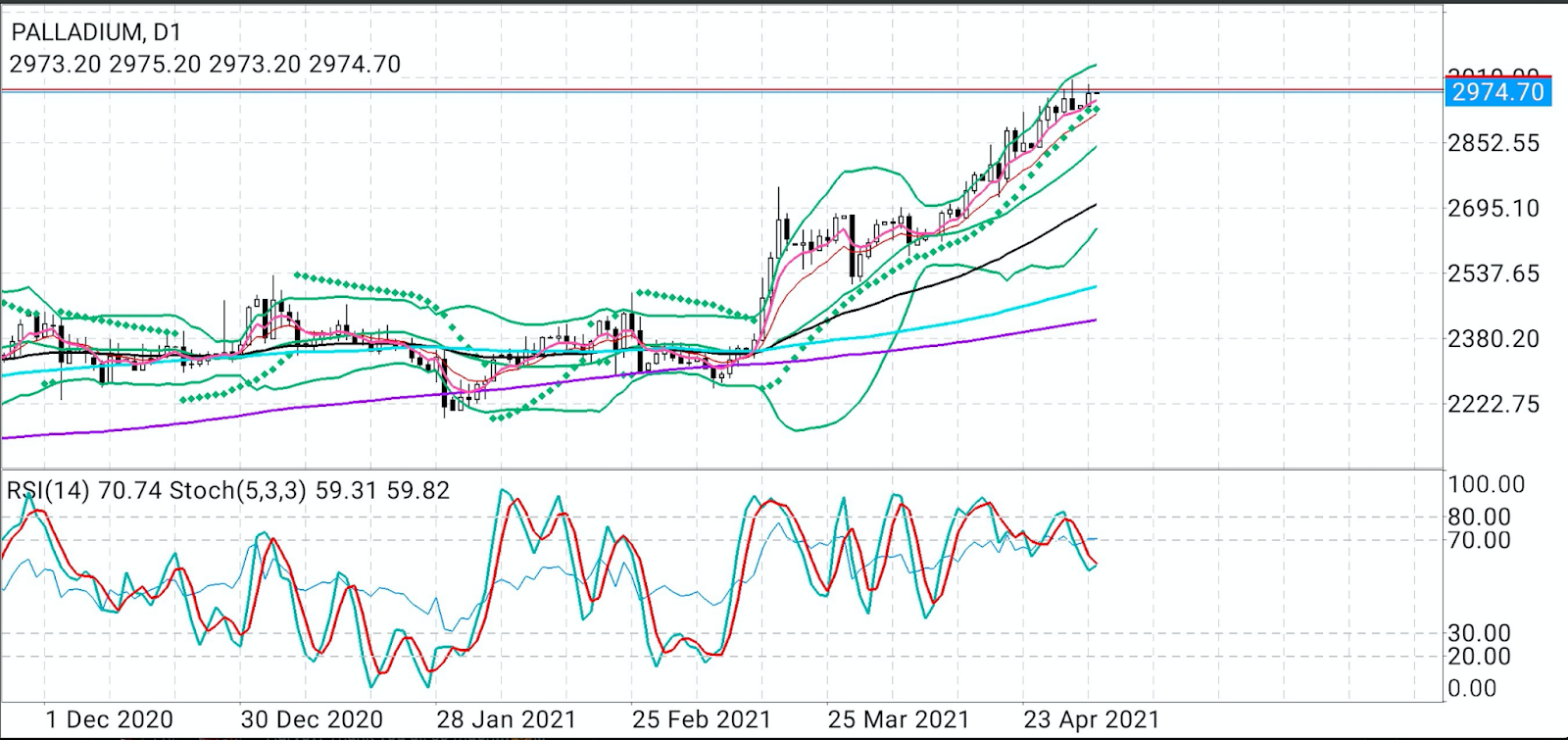 Adds Dixit:
"This rally is subject to prices holding above the middle Bollinger® Band (20-Day Simple Moving Average) on the daily chart at $2,845 and the 5-week Exponential Moving Average of $2,850."

"Importantly, since palladium made a breakout above $2,350 on Mar. 15 2021, it should be noted that prices have not closed below the middle Bollinger Band on Daily charts throughout the rally. Traders may benefit by using the middle Bollinger Band as key to the ongoing price direction."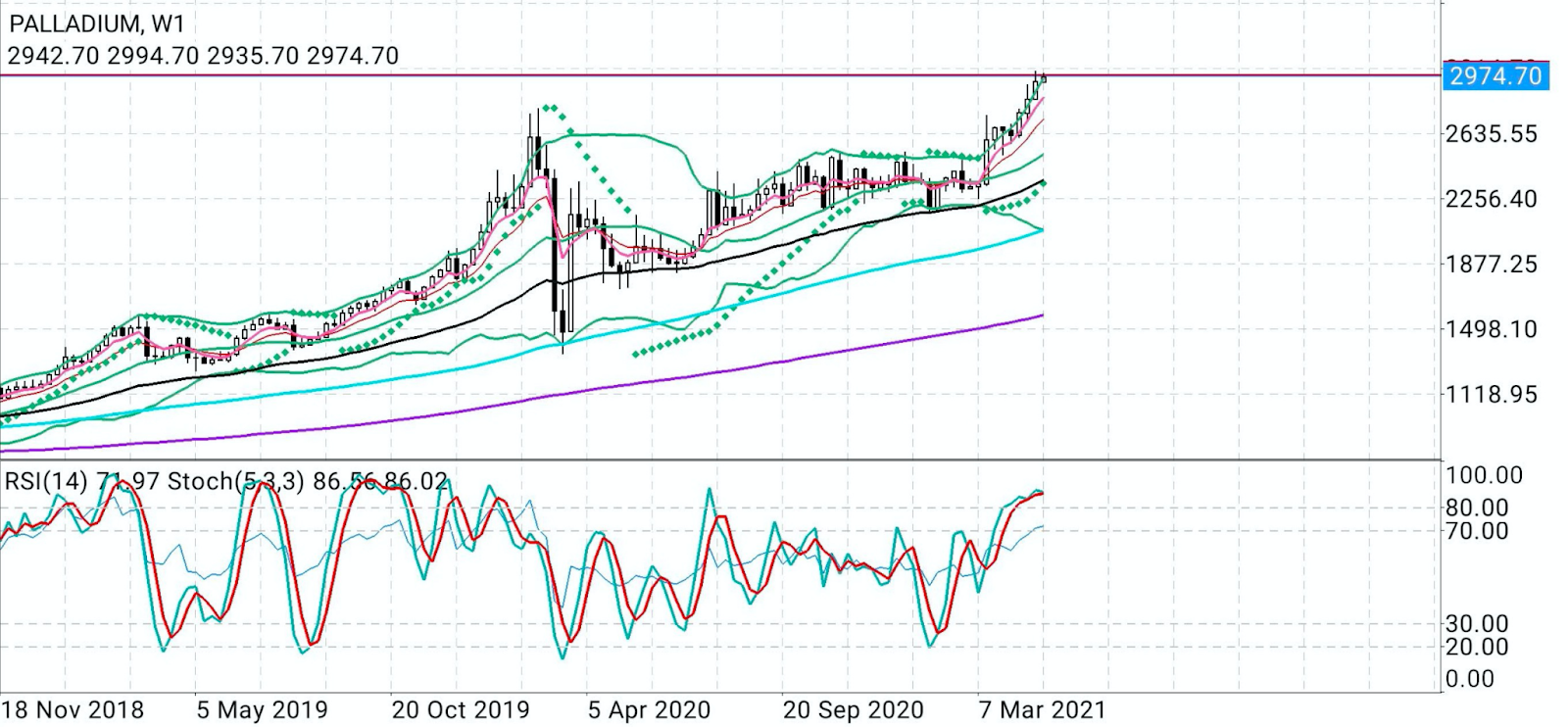 Platinum Will Average Around Here
Platinum will average $1,222 an ounce in 2021 and $1,253 in 2022, according to the median response from a poll of 34 analysts and traders conducted by Reuters last month.
A similar poll three months ago forecast averages of $1,044 for 2021 and $1,082 for 2022. Platinum averaged just $883 in 2020.
The move to electric vehicles threatens demand, but platinum should benefit if hydrogen fuel cells which use the metal also become widespread, those who responded to the Reuters poll said. Platinum prices bounced to a 6-1/2 year high of $1,336.50 an ounce in February.
The extent to which platinum, palladium and rhodium can be substituted for one another is complex, and dependent on several factors, the CME Group—which owns the COMEX exchange where the futures of such metals are traded—said in a blog.
"The economic theory of substitution suggests that manufacturers will substitute a cheaper input for a more expensive one, up to a point where it is no longer economically logical to do so."  

"That point can be price/cost driven, as rising demand for the initially cheaper alternative drives up prices of that input or related to the impact of substitution on the performance of the output product. Theoretically, if the prices of the goods differed, there would be reduced demand for the more expensive goods."
The CME said a combination of factors, including the likelihood of substitution and regulatory changes, means that upside remains on the horizon for platinum automotive demand, despite the challenges to the automotive industry posed by the COVID pandemic. 
"In addition, the picture that is emerging for 2020 global vehicle sales requires a more nuanced reading than headline figures would suggest, with several strands showing positive developments for diesel and better than expected performance, especially as far as heavy-duty vehicles in China and mild hybrid diesel vehicles in Western Europe are concerned."
But Price Isn't Everything When It Comes To Substitution
But price isn't everything to automakers who seem rigid in their ways as to why palladium should remain the preferred catalyst and emissions purifier for gasoline engines.
Carmakers say that despite its relatively higher price, palladium only accounts for a small portion of a vehicle's production cost. Retooling factories to enable the substitution will cost a lot more, they argue.
Rahul Mital, General Motors (NYSE:) global technical specialist for diesel after treatment, explained those complexities at a meeting of the London Bullion Market Association in Boston last year. He said:
"It's not a flick of a switch for us."

"Any time you want to make a substitution like that, it is at least 18 months to a two-year cycle if we're going to switch." 
He added that automakers had "to be careful that by the time we do all that," price changes don't negate the benefits.
But he conceded that if palladium supply gets more chronically short and "pressure continues, you will see those results" of substitution.
Disclaimer: Barani Krishnan uses a range of views outside his own to bring diversity to his analysis of any market. For neutrality, he sometimes presents contrarian views and market variables. He does not hold a position in the commodities and securities he writes about.