Precious Metals: After A Drab July, What's In Store?
None of the precious metals had a month to really crow about in July. 
But as we move deeper into the third quarter, the question that really begs asking is what the prospects are for the top four in the space and which of these could stand out in August.
We break it down chart-wise for Investing.com readers, with the help of Sunil Kumar Dixit of Kolkata, India-based SK Dixit Charting:
1. Gold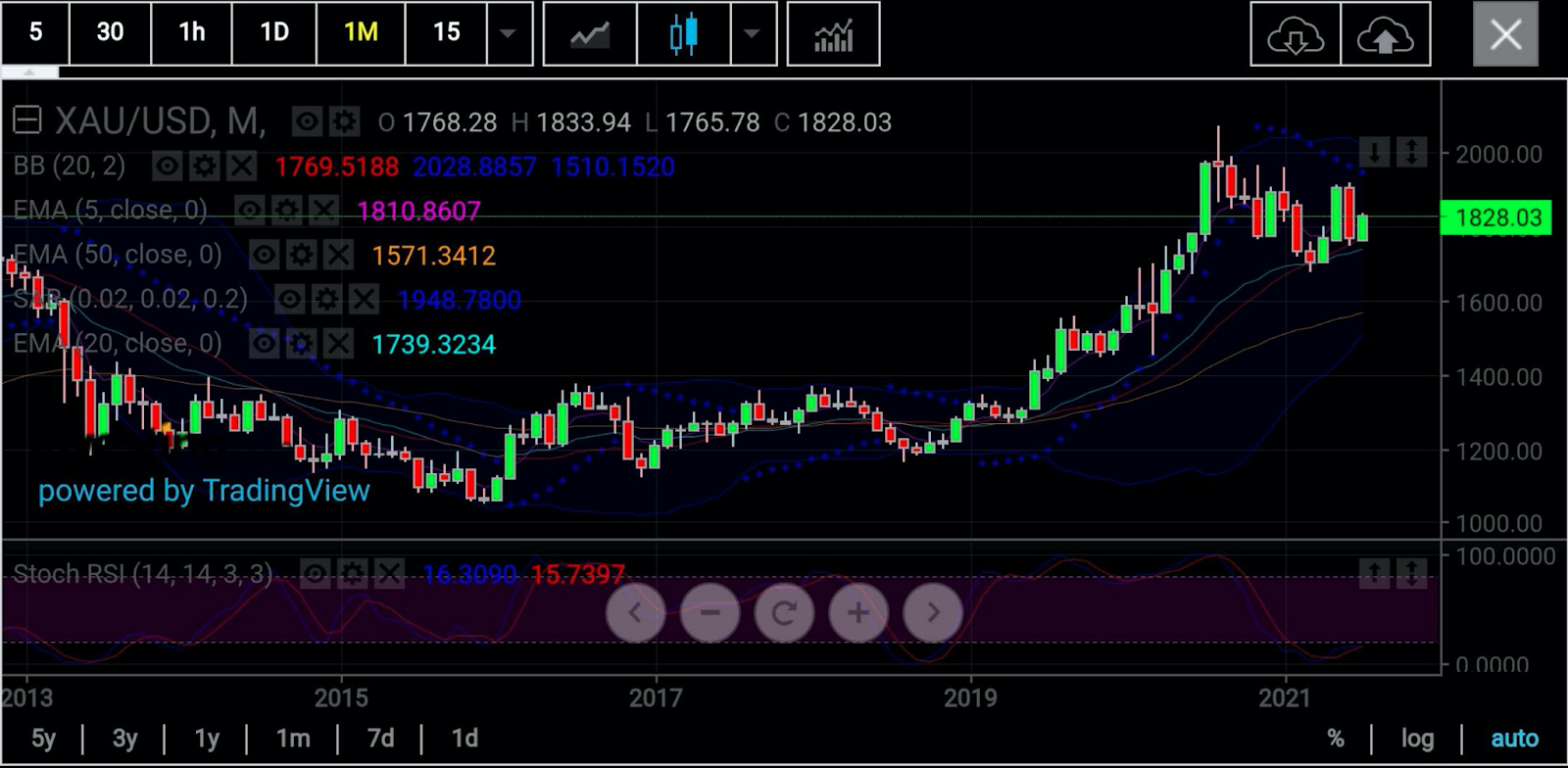 All charts courtesy of SK Dixit Charting
We start with the , which is on track to finish July with a modest 3% gain after June's 7% plunge that turned out to be its worst month since November 2016.
Notwithstanding last month's tumble, gold has had a decent couple of months, rising almost 8% in May and 3% in April. Year-to-date, however, the precious metal is down almost 4%.
Dixit says spot gold's monthly chart has taken support at the Middle Bollinger Band at $1,770, and around the 20-month Exponential Moving Average of $1,740.
The stochastic Relative Strength Index reading of 16/15 with a golden crossover indicates enough room for continuation of the upside momentum.
Spot gold was hovering at $1,828 an ounce in Friday's noon trade in Asia.
"As long as gold holds above $1,770 and $1,740, traders can look for pricing in the $1,870-$1,916 range," Dixit added.
2. Silver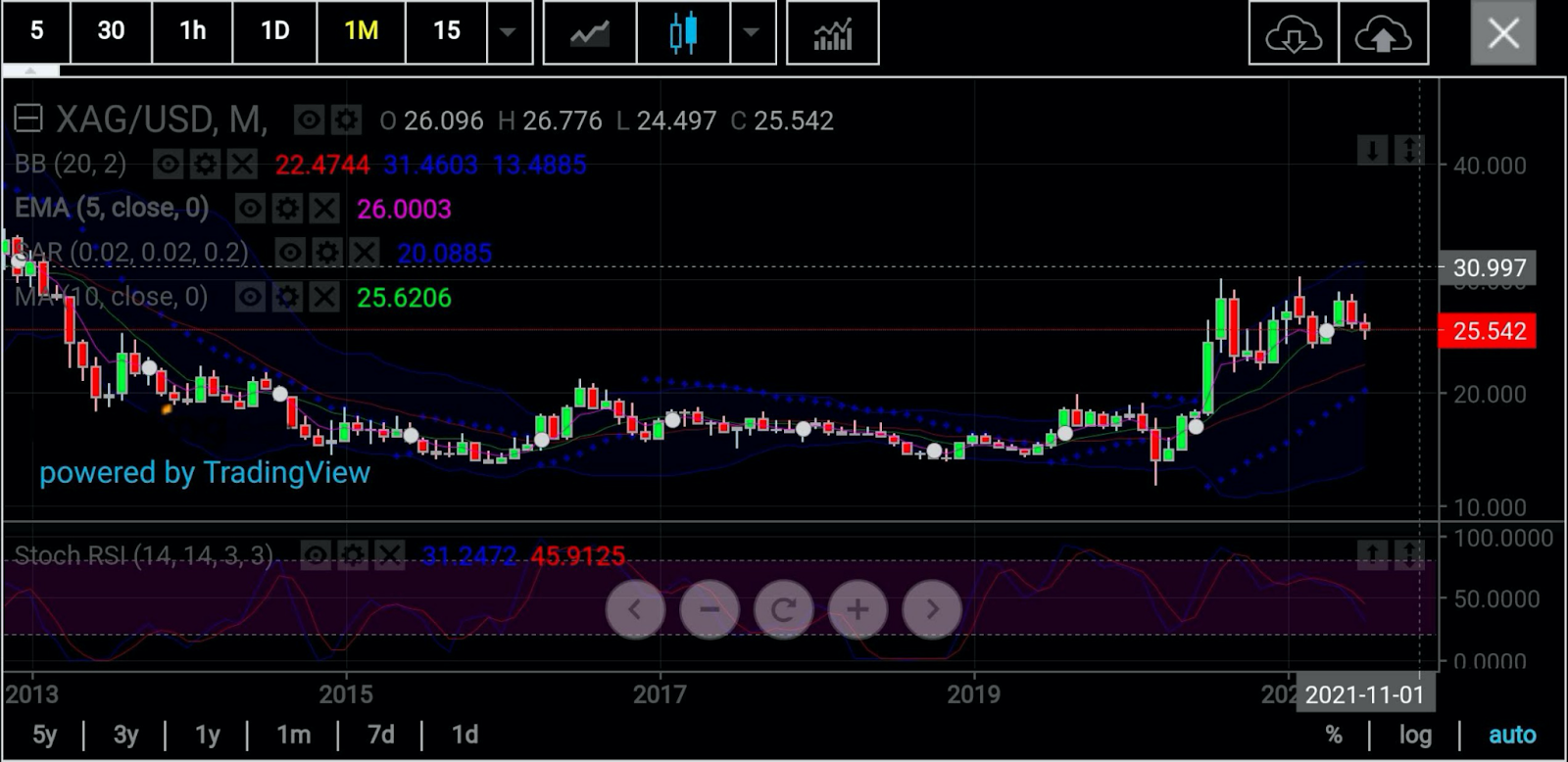 is headed for a July loss of about 2%, extending its 7% tumble for August, which itself was its worst month in four. Silver is also down 3% for the year.
"Silver has been reluctant to post any bullish signature on its monthly chart," said Dixit.
"The entire month's price behavior for July displayed sideways' hesitation with a bearish summary."
Spot silver was hovering at $25.52 an ounce in Friday's noon trade in Asia.
Dixit said the stochastic Relative Strength Index negativity with a reading of 70/65 gives enough room for downside move in spot silver to test the middle Bollinger Band at $22.50, from where it could possibly stage a recovery toward the bullish $30 perch.
3. Palladium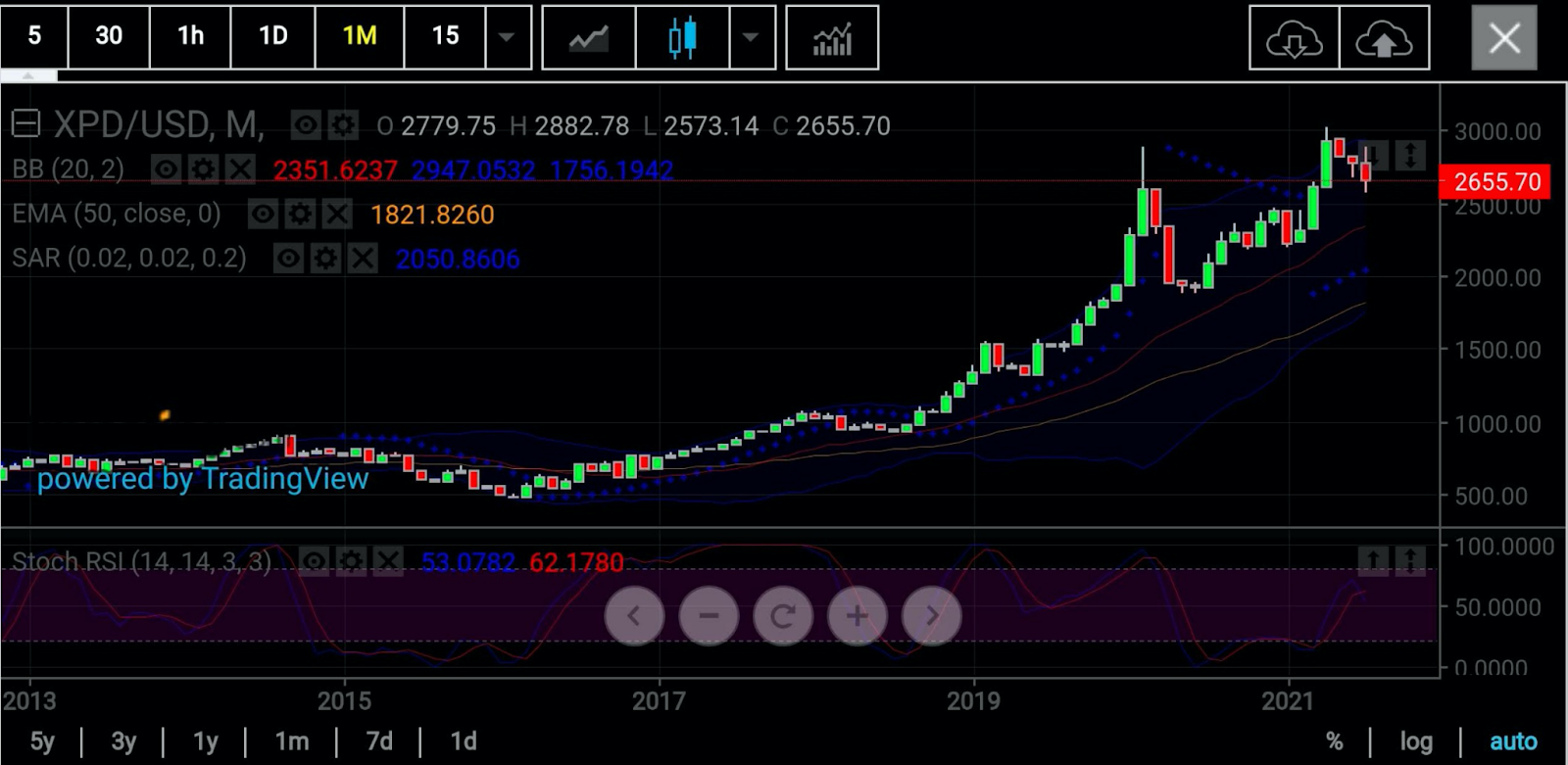 extends its red ink too, with a 5% loss looming for July after the deficit of 2% in June and 4% in May.
Prior to that, the auto-catalyst metal for gasoline engines had a sterling three months that delivered gains of 12% in April, 13% in March and 4% in February. Year-to-date, palladium is down 8%.
The spot price of palladium was hovering at $2,655 an ounce in Friday's noon trade in Asia. Dixit noted: 
"For the third month in a row, palladium failed to hold to marginal gains and closed down in a bad mood." 
Accordingly, spot palladium's stochastic Relative Strength Index gives a negative crossover and a reading of 40/23 strengthens the case for a further correction of $400 to the region of $2,450-$2,250, he added.
4. Platinum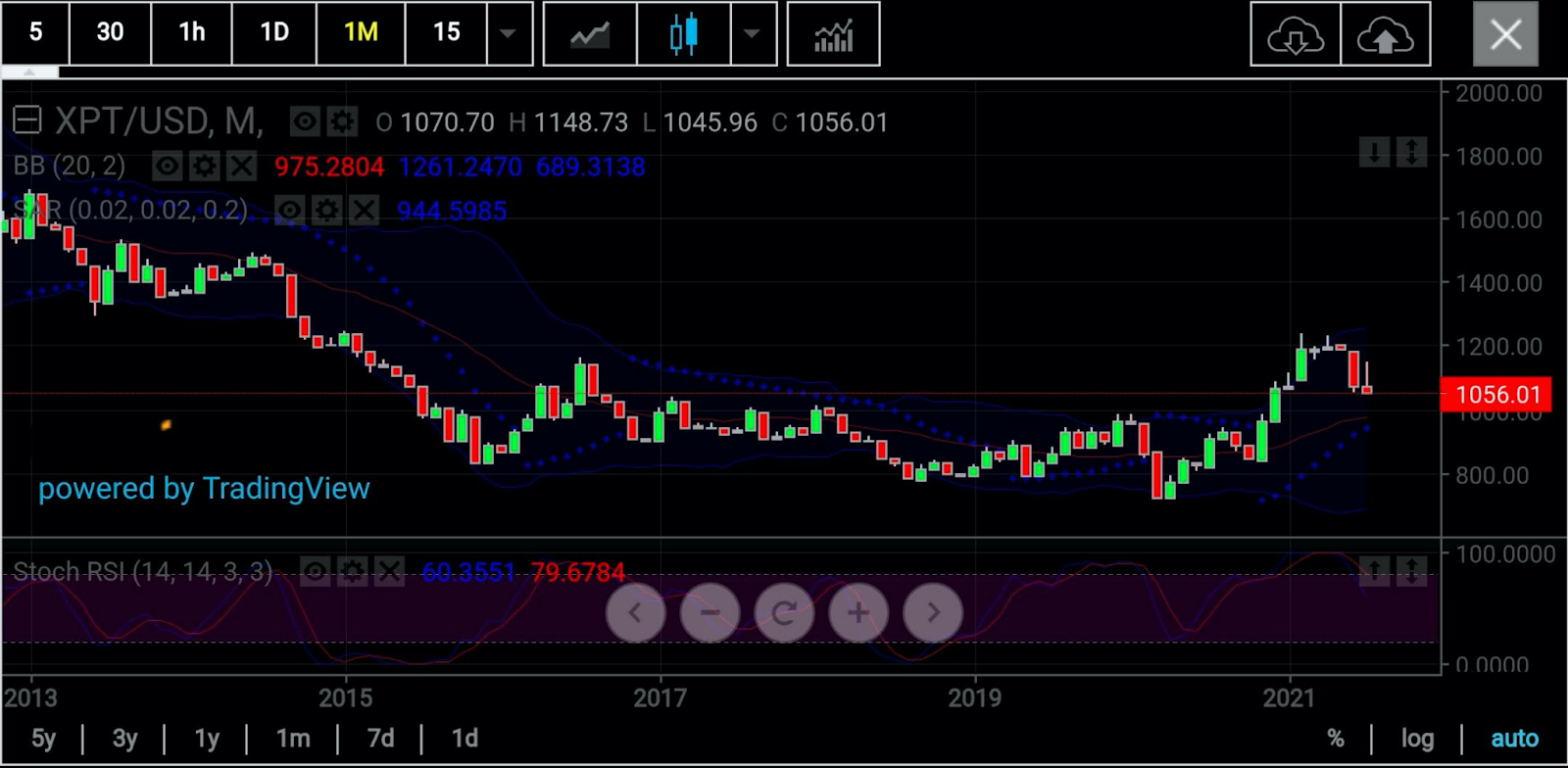 is on track to a 1.4% loss for July, after a near 10% tumble in June and 1% slide in May. Year-to-date, platinum is down 1%.
"Platinum continued to close bearish with an inverted hammer formation which gives further 100 points downside to $955," said Dixit.
"The month-long price behavior shows bias to move lower and test horizontal and static support areas of $975-$955."
The spot price of platinum, the autocatalyst metal used mostly in diesel engines, was hovering at $1,056 an ounce in Friday's noon trade in Asia.
Spot platinum's stochastic Relative Strength Index parameters of 60/79 reinforced negative extensions that weighed on platinum, said Dixit. 
However, the Middle Bollinger Band coinciding with $975 "could give platinum a soft floor to stage a bounce," he added.
Disclaimer: Barani Krishnan uses a range of views outside his own to bring diversity to his analysis of any market. For neutrality, he sometimes presents contrarian views and market variables. He does not hold a position in the commodities and securities he writes about.