Palladium, Platinum Could Be Buys After 5-Month Crash
A five-month plunge in ​​ and prices have shattered the long winning streaks witnessed for almost three years in the two autocatalyst metals. 
While the semiconductor shortage throttling global car production suggests more pain for the so-called PGMs, or platinum group metals, technical charts indicate oversold conditions that could mean it makes sense to buy.
The question is when to lock in those new longs.
It used to be that if you couldn't find joy in or , you'd turn to palladium and platinum. But an extended streak of red ink in PGMs is making precious metals bulls think hard on how to time their entry.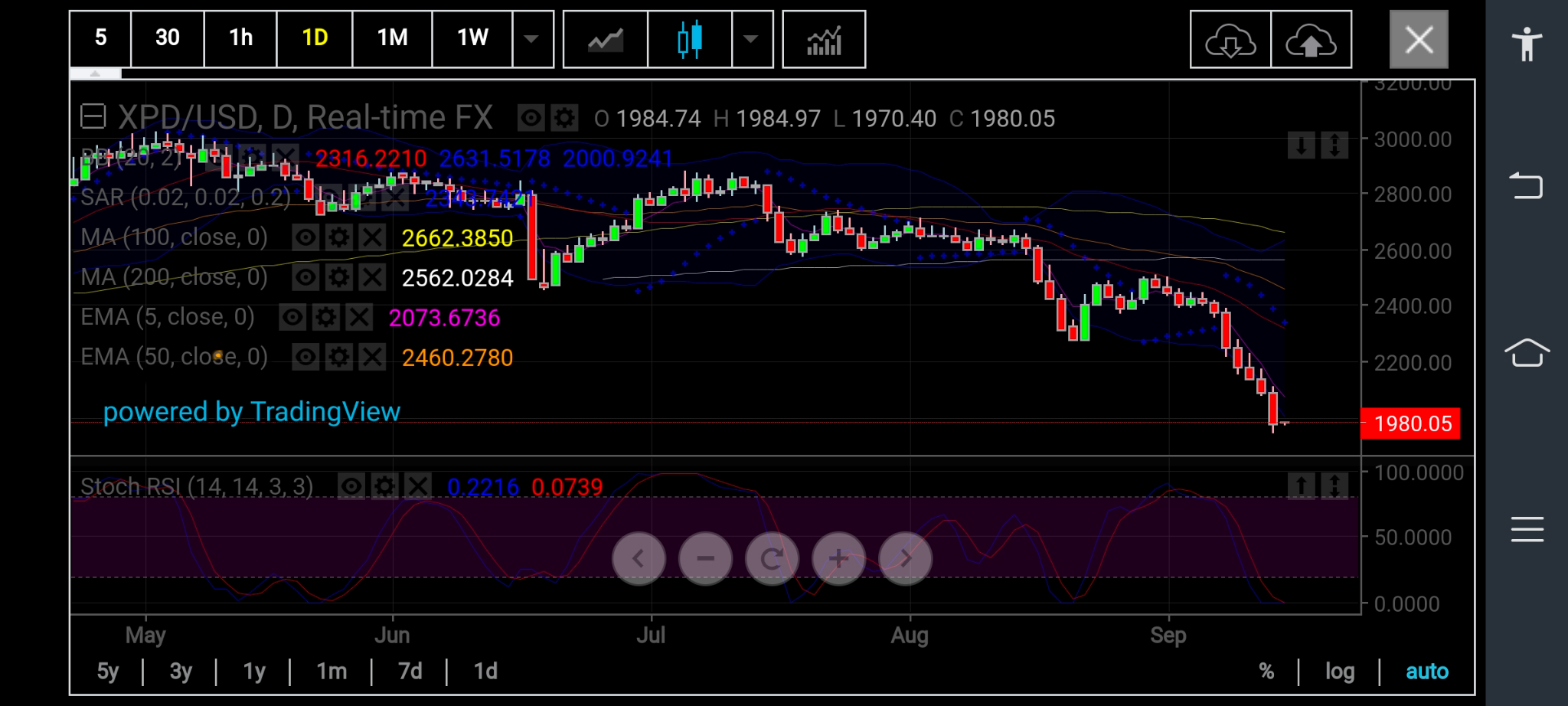 All charts courtesy of SK Charting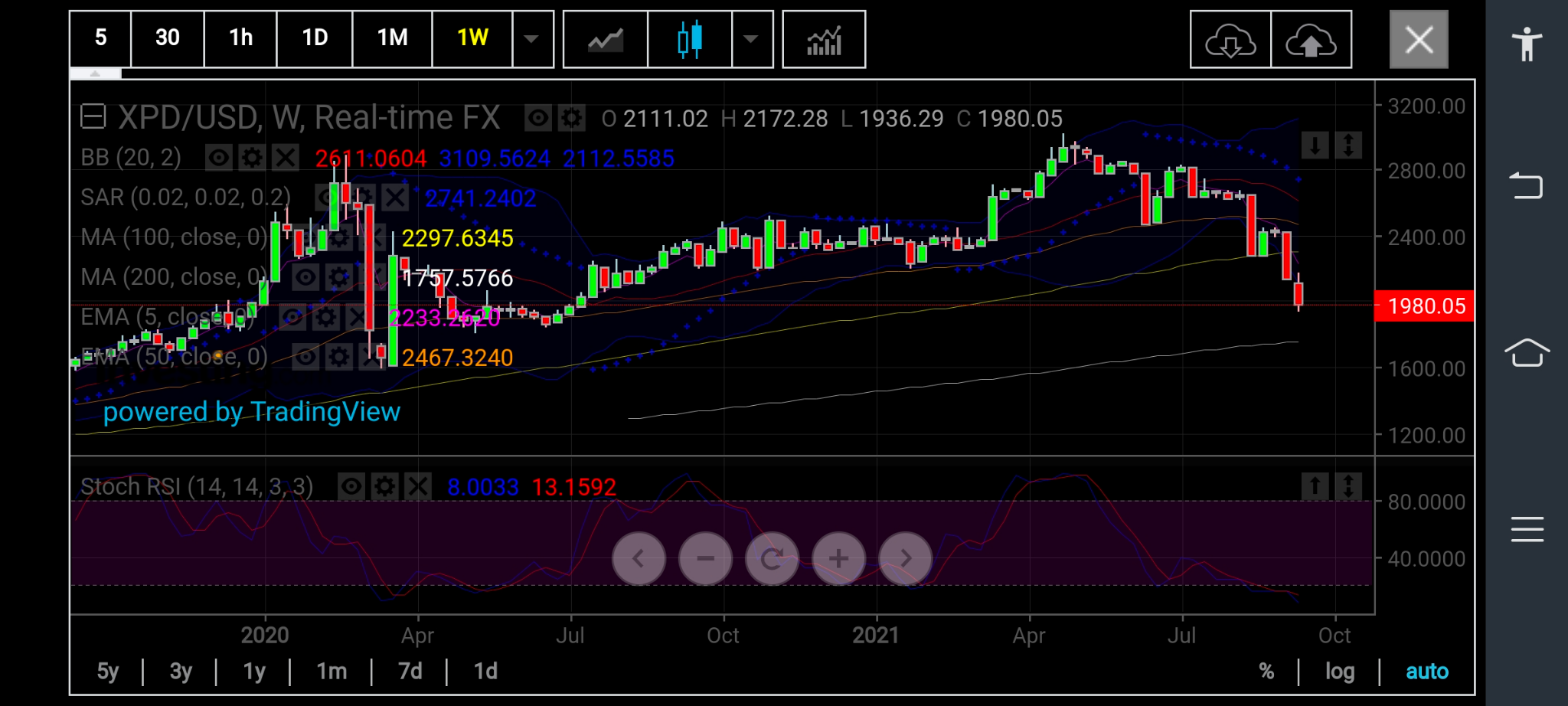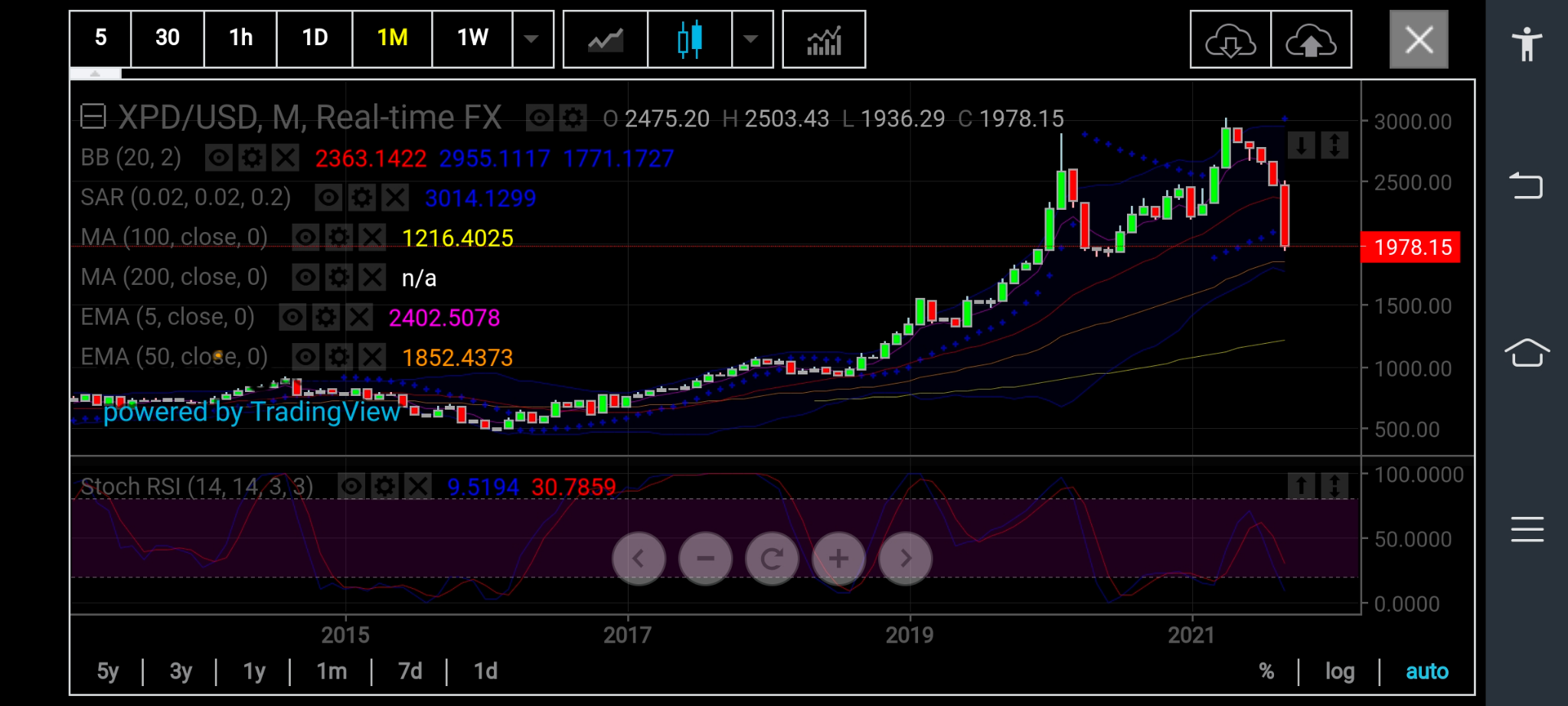 In Wednesday's Asian trading, the hovered at around $1,975 an ounce, down almost $960, or 33%, from April's close of $2,934.
Spot palladium smashed the $3,000 an ounce barrier in April, hitting record highs above $3,014. It is the metal of choice for refining emissions and boosting performance in gasoline cars.
was trading at around $938 in Wednesday's pre-New York session, down $253, or 21%.
Spot platinum hit a six-year high of $1,228 in April. Its all-time high was around $1,881 in April 2011. Palladium is the preferred catalyst and emissions purifier for gasoline engines.
Demand for the two autocatalysts have fallen sharply this year as chronic shortages of microchips and other vehicle supplies due to the pandemic have disrupted production.
The industry-wide semiconductor chip shortage is causing massive auto production cuts around the globe, and auto industry officials say the problem is getting worse, according to Reuters.
Several leading car-makers have had temporary plant closures or have announced massive production cuts as a result of the ongoing chip shortage.
These include America's largest car producer, General Motors (NYSE:), which announced earlier this month that it was cutting production across eight of its 15 North American assembly plants as the chip shortage has particularly impacted production of its profitable pickup trucks and sport utility vehicles. 
Ford(NYSE:) also recently announced it was cutting truck production because of the chip shortage. The automobile giant reported that its August US sales were down 33% as a result of the supply disruption.
Toyota (NYSE:) also said last month that it will slash global production in Japan and North America by 40% for two months from September, cutting vehicle production by 360,000 in September alone. 
So is it a good time to lock in PGM longs?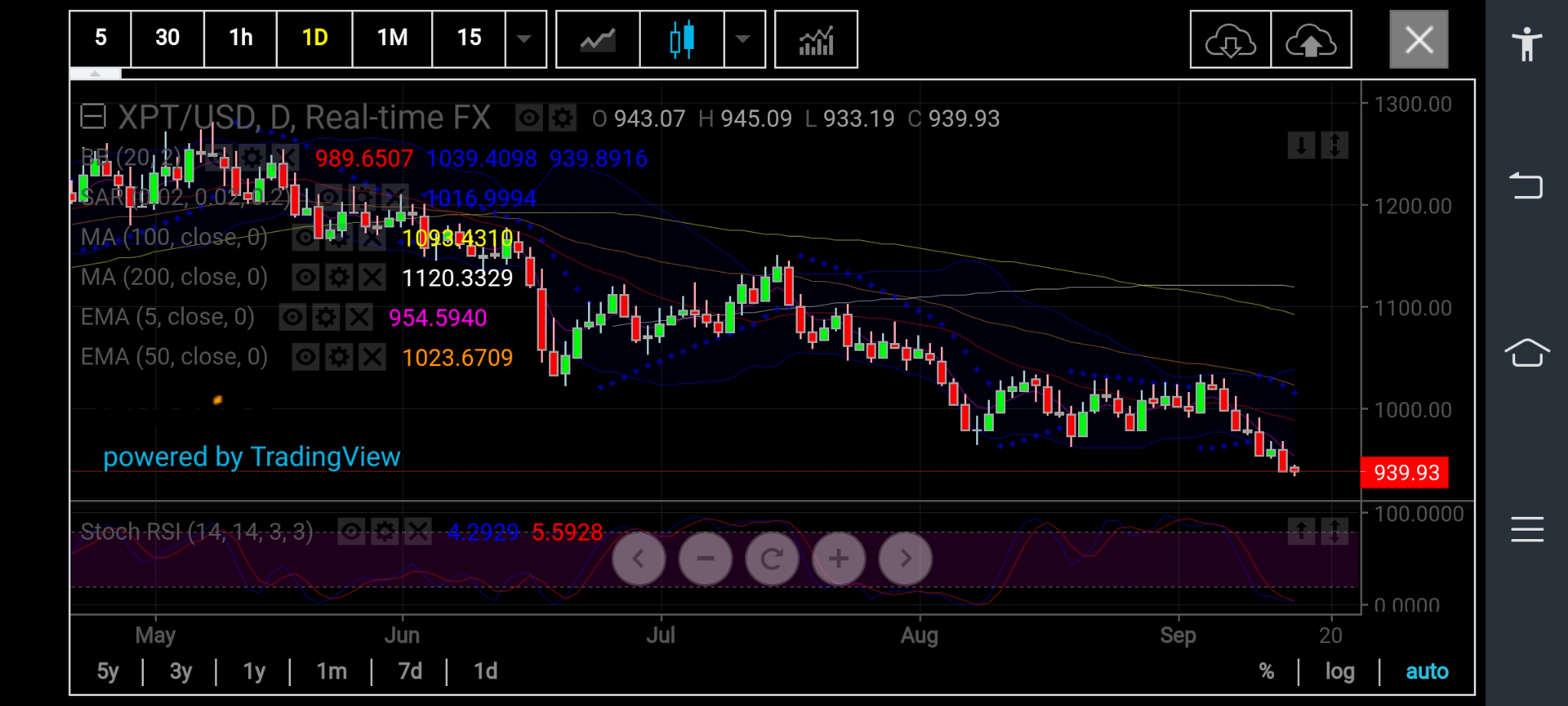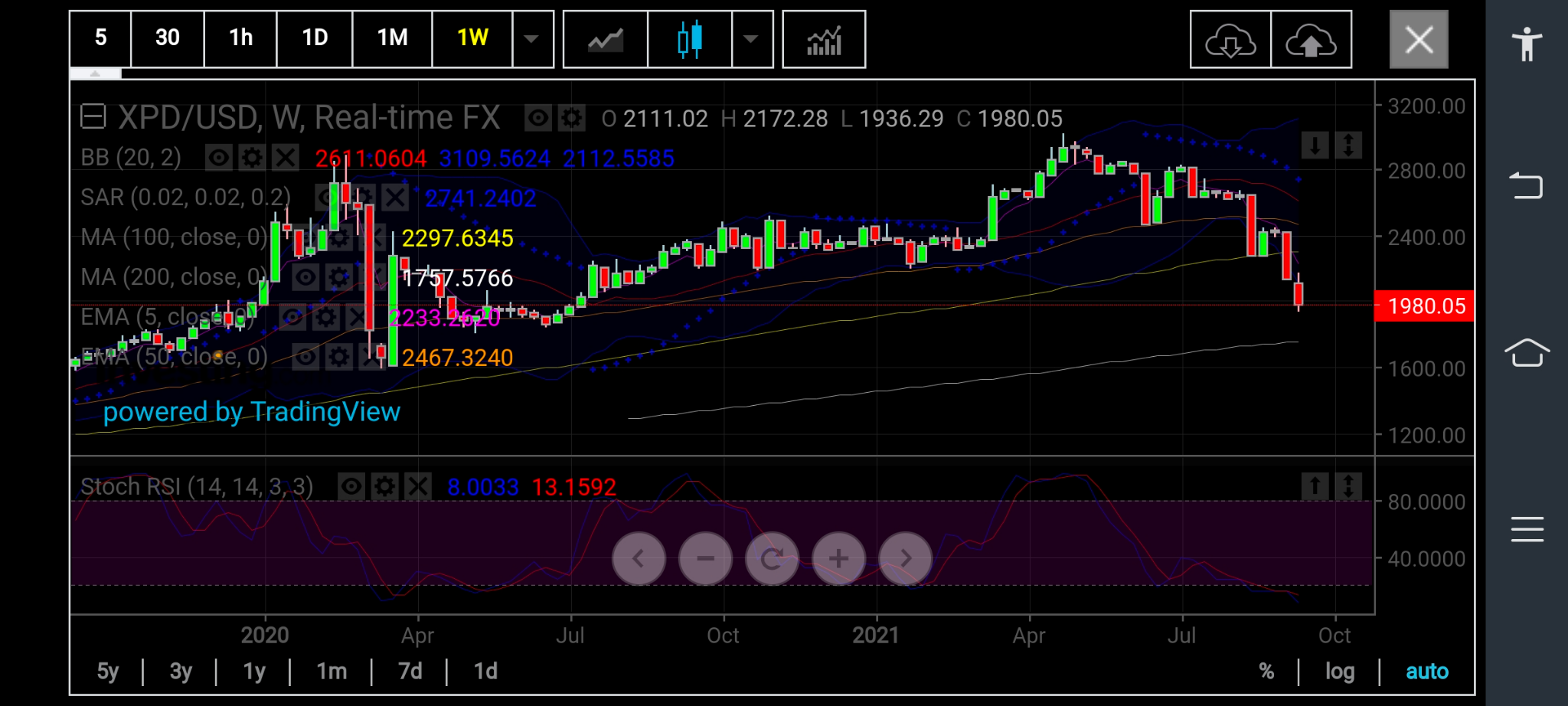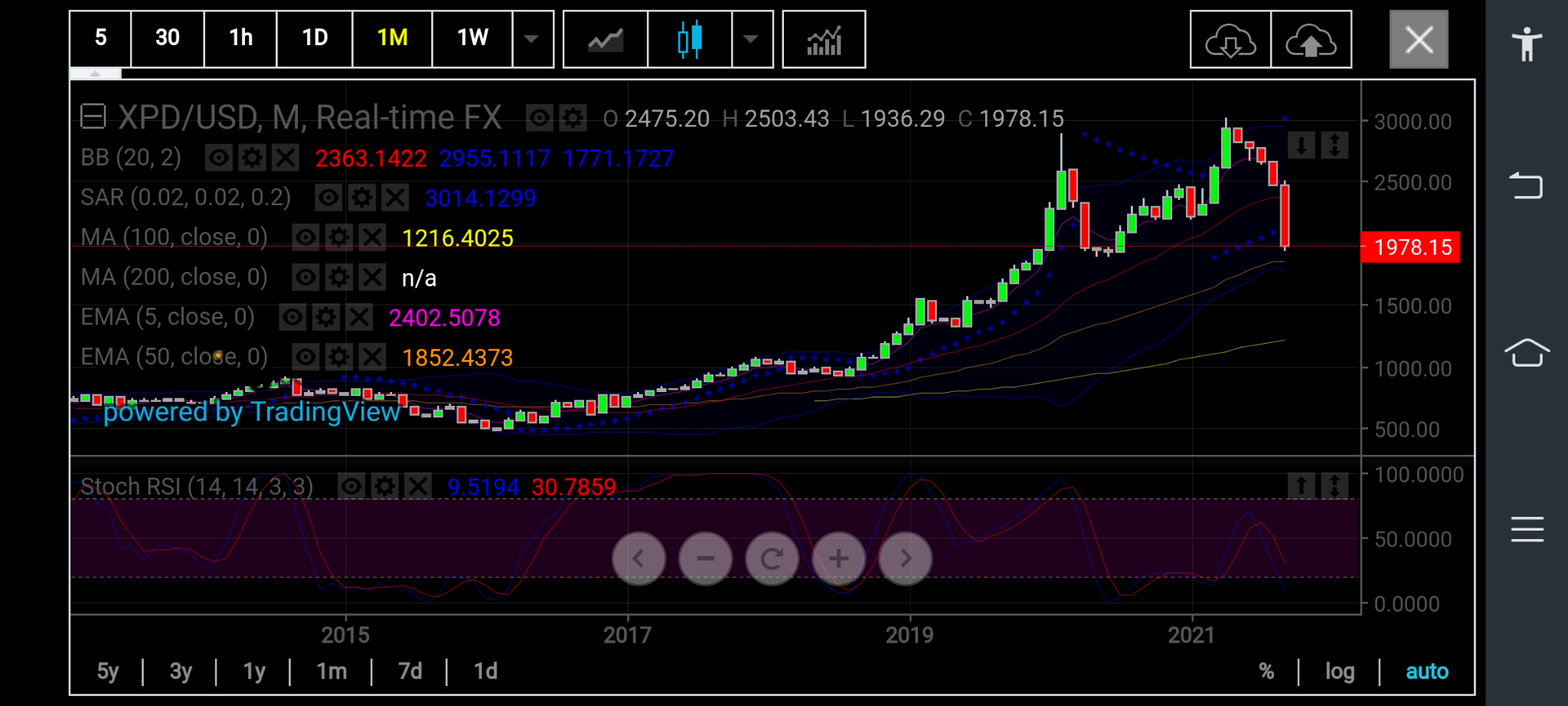 Sunil Kumar Dixit, chief technical strategist at SK Charting in Kolkata, India, says technical charts certainly suggest so.
Dixit said spot platinum has broken below a consolidation range of $1,035 – $965, providing a measured downside of $895, subject to prices holding below the 200-week Simple Moving Average of $923.
"An oversold Stochastic RSI reading of 4/5 for spot platinum cautions a pull back reaction from the lows with potential upside to the broken support turned resistance pocket of $950 – $965. Sustained buying above $965 can help platinum reach $1,035," Dixit added.
On palladium, he noted the spot price had lost $1,078 from its record high of $3,014 in April.
Further weakness can expose the autocatalyst for gasoline to the May 2020 low of $1,880, before even lower points such as the 50-month Exponential Moving Average of $1,852 and the 200-week Simple Moving Average of $1,757.
"Spot palladium's extremely oversold Stochastic RSI reading of 0.2/0.07 shouts for an immediate—albeit temporary—pullback from the lows with potential retest of the $2,170-$2,250 range," Dixit added.
Disclaimer: Barani Krishnan uses a range of views outside his own to bring diversity to his analysis of any market. For neutrality, he sometimes presents contrarian views and market variables. He does not hold a position in the commodities and securities he writes about.