Jared Kushner spotted boogie boarding with sons in Miami as he, wife Ivanka prioritize 'family time'
EXCLUSIVE: Jared Kushner was seen this week boogie boarding with his children in Florida, as he and his wife, Ivanka Trump, are prioritizing "family time" after working for the last four years in the Trump administration.
Photos obtained by Fox News show a lanky Kushner sporting a navy long-sleeved bodyboarding shirt and bright yellow bathing suit bottoms as he hits the waves with his two young sons — Theodore James, 5, and Joseph Frederick, 7.
The trio aptly wore goggles for the water activity. Kushner is seen in the pics sticking close by his little ones as the waves crashed against them and their boards. He also was snapped walking in the sand.
JARED KUSHNER LAUNCHES GROUP TO PROMOTE RELATIONS BETWEEN ARAB STATES AND ISRAEL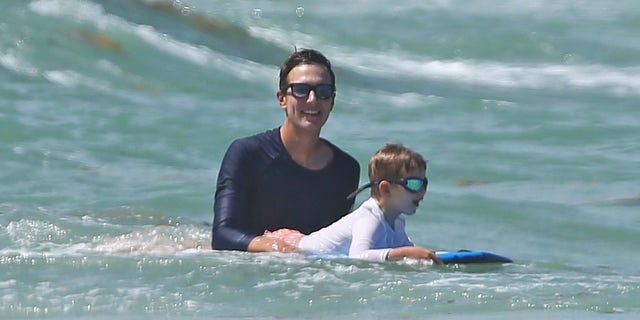 The Kushner boys' outing comes after a source dished to Fox News that Kushner and his wife are "focusing on family time" following their work in the Trump administration.
Earlier this week, Ivanka, who served as a senior adviser in her father's administration,  and Kushner were photographed taking their dog Winter for a stroll in Miami.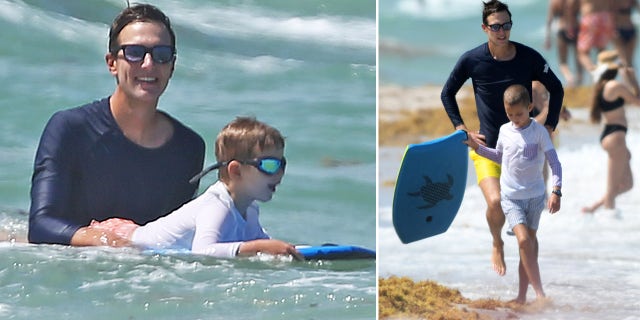 Kushner, who also served in the White House, is writing a book, a source familiar told Fox News. 
Last month, Ivanka's husband started The Abraham Accords Peace Institute, a nonprofit, after working in the Trump administration on the Abraham Accords, which officials touted as a "historic peace agreement" between Israel and the United Arab Emirates that normalized relations and created bilateral agreements regarding "investment, tourism, direct flights, security, telecommunications, technology, energy, health care, culture, the environment, the establishment of reciprocal embassies, and other areas of mutual benefit." 
IVANKA TRUMP 'FOCUSING ON FAMILY TIME' IN MONTHS AFTER TRUMP ADMINISTRATION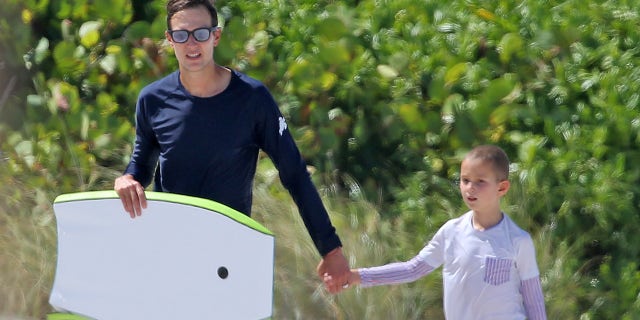 At the time, Israel and the UAE also said they will continue their efforts to "achieve a just, comprehensive and enduring resolution to the Israeli-Palestinian conflict."
But even as Kushner continues working on Trump-era policies outside of government, the New York Times reported that he wants a "simpler" relationship with former President Trump.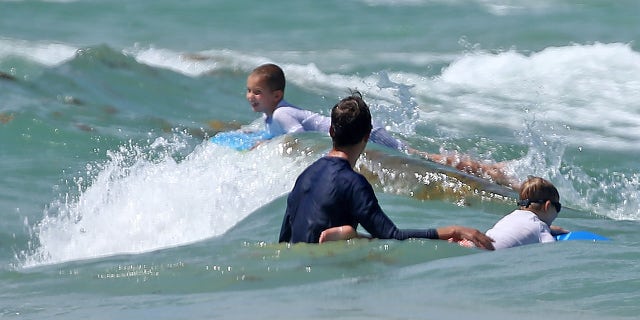 CLICK HERE TO GET THE FOX NEWS APP
A source familiar told Fox News, though, that Kushner remains "close" and "speaks regularly" with his father-in-law.
Fox News' Brooke Singman contributed to this report.